Welcome to 5-4!
Welcome to your fantastic fifth grade classroom!
Contact Information:
E-mail address: ladams@bv119.net
Voice Mail: 236-5200 extension 5226
Educational Background:
Bachelor of Science in Education from Illinois College in Jacksonville, Illinois
Endorsements: Middle School and Mathematics
Masters in Education from Southern Illinois University Edwardsville, Illinois
I started my teaching career here at Belle Valley South in 2006 and I have been enjoying the experience here every year. I have also coached the cheer team, the track team, and directed the musical.
Classroom Information:
Organization is important and our agendas make organization very simple. Homework, tests, daily topics, and important information will be written in agendas in every class. All homework will be labeled with the letters HWK. Please review assignments with your child daily. During the 2015-2016 school year, I will be teaching Math.
Math Class:
In fifth grade math, we focus on addition, subtraction, multiplication, and division of whole numbers, decimals, and fractions. We also cover topics in geometry and algebra. The fifth grade curriculum mostly covers fractions. Any evening when there is no homework is a great night to practice math facts in addition, subtraction, multiplication, and division. We use these mental math skills in all of the areas that we cover in class. Every night students will have MATH FACT HOMEWORK. They are to write the multiplication facts, of the number we are on for the week, 5 times each. These facts are a grade and are quized at the end of every week.
Text book: Math In Focus, Singapore Math by Marshall Cavendish and Engage New York Math Curriculum
Middle School Grading Scale:
A 100-92
B 91-85
C 84-75
D 74-70
F 69 and below
Helpful Websites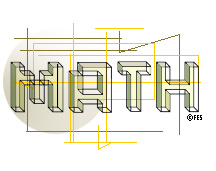 Click on the word math above. Once you are on the website, click on the chalkboard with the word MATHO. This is similar to to the game Bingo. You can choose to practice adding, subtracting, multiplying, and dividing, as well as the difficulty level.
*If you have any questions, please contact me at your convenience.*